Our mission
To educate and guide clientele in creating an event that will be incredibly entertaining, beautiful on any budget, and exceed expectations every time.
Selective Sound Events is a passionate group that gives personalized services to enhance the event's outcome and the client's experience.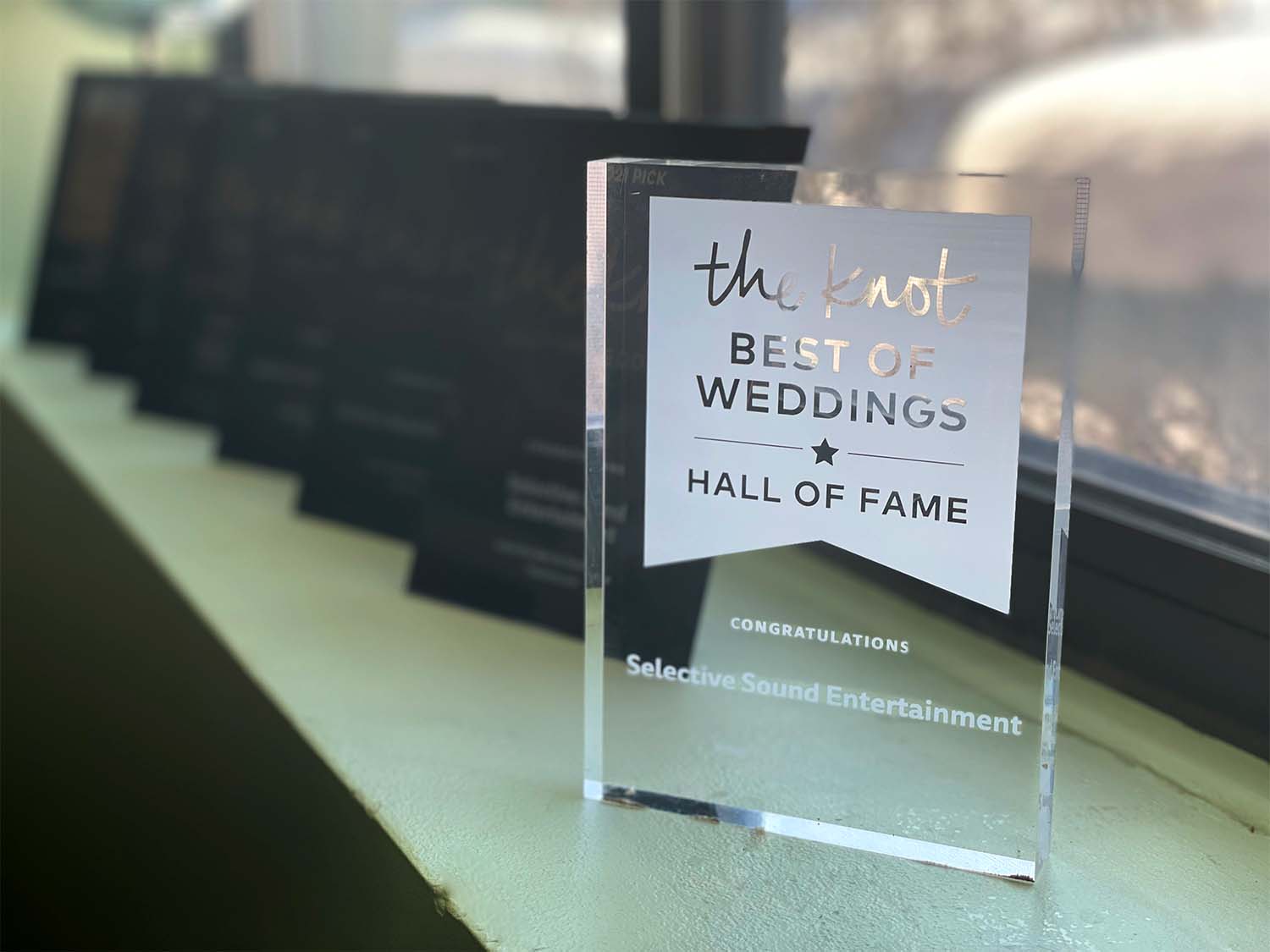 Our history
Started in 1987 by Jeremy "Jay R" Rich, the company was originally called Music in Motion. With a loan from his parents, Jay R bought his first DJ system and began DJing school dances.
Two years later, he began working every weekend doing both dances and private events. At this time, the company name was changed to Selective Sound Entertainment. After graduating high school, Jay R began working part-time for Executive Caterers at Landerhaven. It was during this time that he was able to see and learn from the strengths and weaknesses of many an event DJ that came through those doors.
Fast forward to 2010, SSE partnered with Rock The House Entertainment Group to grow our entertainment and production capabilities even further.
In 2023, we changed our company name from Selective Sound Entertainment to Selective Sound Events. While we still specialize in weddings, our offerings have extended beyond award-winning DJ and photo booth services to include full-scale event production and custom lighting design.
Contact Us Today
Please fill in your information and we'll get in touch with you.