Make it unforgettable.
Looking to add some WOW factor to your wedding? Our wedding reception special effects options are guaranteed to impress your guests.
Whether you're looking to make your grand entrance spectacular, first dance unforgettable, or the end of the night an epic send-off, special effects will surely make things exciting! Selective Sound was absolutely incredible to work with! The fact that everything we wanted in our ceremony and reception was available through them made it so stress-free! We booked DJ, string quartet, indoor fireworks, uplighting, spotlighting, photo booth, and it all went off seamlessly! Our wedding was truly a dream come true and Selective Sound was a major part of it!
- KATIE N.
Complement the metaphorical fireworks you've found with your honey! Sparkular indoor fireworks are incredibly safe and add spectacular drama and excitement to grand entrances, first dances, and send-offs.
Wonderfully whimsical, our Cloud Effect technology allows you to step, spin, and twirl in the clouds. A beautiful and ethereal touch to add to your dance floor, this fun effect adds plenty of drama to photos and video.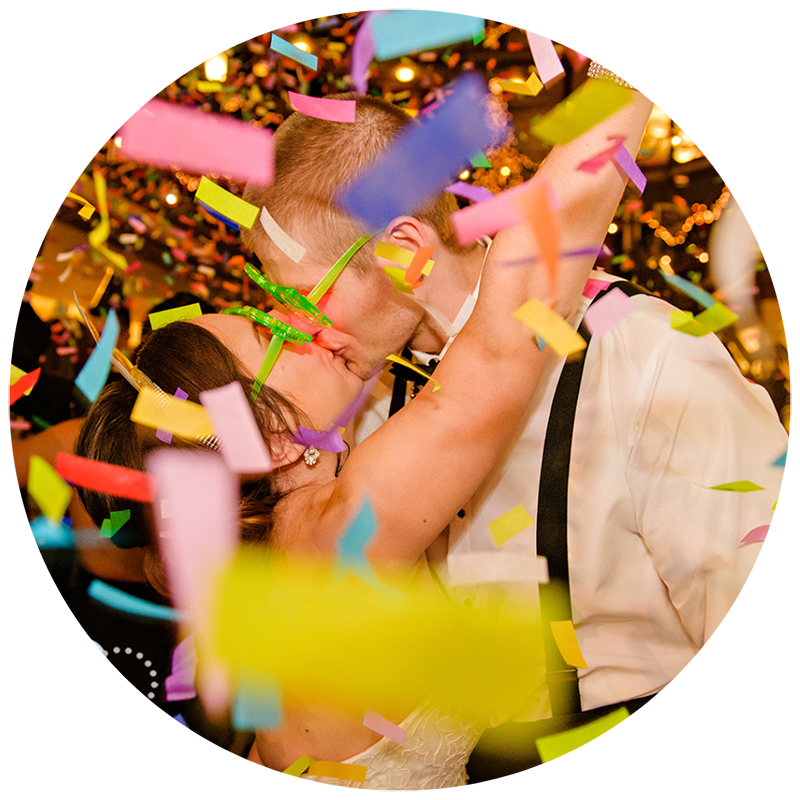 Re-energize your guests (and provide a wow-worthy photo opp!) just as the night is winding down. Our Confetti Drop can combine any colors to complement your wedding aesthetic or brighten up the dance floor.
Request a quote today
Please fill in your information and we'll get in touch with you.